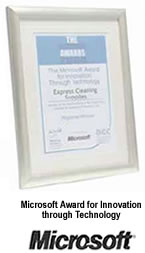 i-Clean Systems Ltd has considerable experience working with organisations in all sectors focusing on their specific, individual needs to help them achieve greater efficiency and effectiveness in the delivery of clean, healthy and enjoyable working environments.
Our services are provided by people with both theoretical and hands-on knowledge of the latest cleaning methodology and techniques. We have developed a number of unique, award winning management systems which help customers improve standards and reduce costs.
The i-Clean system has been created by combining our cleaning knowledge and expertise in electronic applications to provide support for facilities managers and cleaning professionals. It is aimed at achieving improved efficiency, reduced costs and providing added value in a variety of ways.